Exhibitions -
INDODEFENCE2016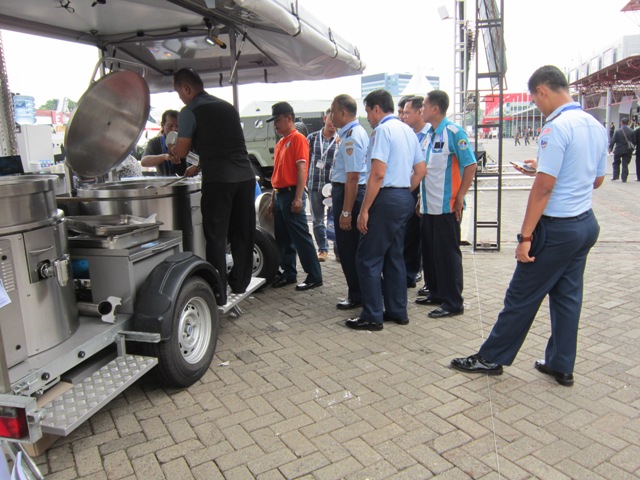 We thank you for visiting our booth during the INDODEFENCE 2016 Exhibition which will took place from 2 to 5 November 2016 at Jakarta, Indonesia.
On this occasion, you have then discover our small field kitchen CR300 in live!
Please do not hesitate to contact us for further information abour our equipment.
The SERT team