A modern camp must offer comfort and well-being even in difficult life conditions and on unsuitable sites.
Specialist of life support in all kind of situations SERT has designed a wide range of equipment to improve accommodation of people in extreme conditions: space heaters, rapid deployable shelters, thermal protections and multifunction trailer.
This equipment has proved its efficiency and reliability in several emergency and peace keeping missions.
Download the brochure
Space heaters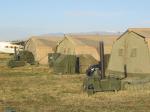 Trailers or Platforms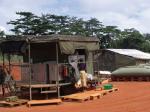 Shelter and thermal protection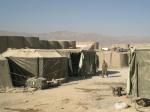 These products made of flexible materials consist of shelters, sunshades and thermal protection systems for all kinds of installations.
See the products