LIFE CAMP is an accommodation area which must offer comfort and well-being in all situations. SERT materials for the LIFE CAMP sector are complementary to the CATERING and SANITATION sectors.
Their mobility and portability allow rapid and effective interventions on all theaters of operations.
SERT material has proved its efficiency and reliability during many operations and is in service with the French and foreign armies.
Download the brochure
Space heaters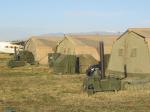 Trailers or Platforms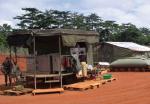 Shelter and thermal protection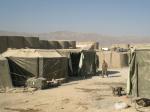 These products made of flexible materials consist of shelters, sunshades and thermal protection systems for all kinds of installations.
See the products